All news
January 21, 2021
New Museum Definition Q&A with dr. Lauran Bonilla Merchav (MDPP2 Co-chair) Webinar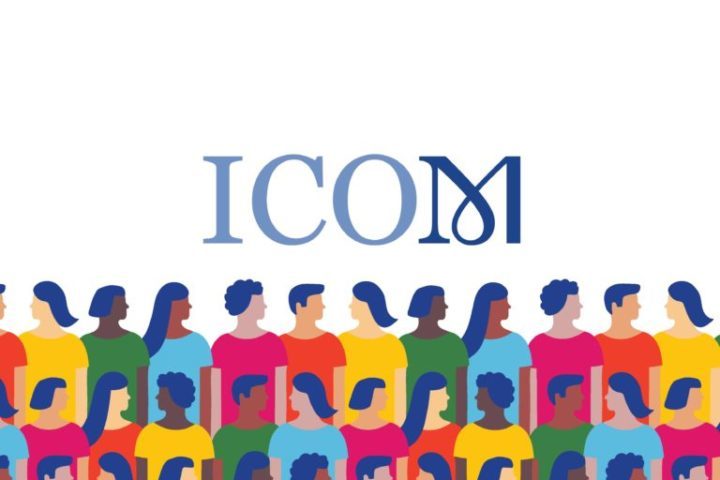 In co-operation with National Commitee ICOM Slovenija we kindly invite you to ZOOM webinar
New definition, questions and answers – with dr.  Lauran Bonilla Merchav, MDPP2 Co-chair
MONDAY,  25. 1. 2021, ob 15.00 CET.
Meeting ID: 834 9433 3109
For further enquiries or support contact Alenka Černelič Krošelj.
After the ICOM Define webinar of the 10th of December 2020, the Standing Committee for the Museum Definition announced the beginning of the third step of the Methodology: Consultation 2, a phase which will be conducted between January 11 and April 11 2021.
During this period, all Committees, Regional Alliances and Affiliated Organisations are requested to consult with their membership on what a new museum definition needs to contain. Based on these discussions, each committee will fill an online form (one per NC, IC, RA, AO), submitting up to 20 key words/concepts that are considered essential within a new museum definition.
To understand the process here are some key words, explanations and concepts:
'Open to the public' (keyword/concept): 'Museums are public spaces that should be accessible to different audiences and sectors of society. The word 'public' refers to the museum users but also to the whole population addressed by it' (description).
'Conserves' (keyword/concept): 'Addresses both the action and the intention to protect cultural property, whether material or immaterial' (description).
'Tangible and intangible heritage' (keyword/concept): 'Refers to all-natural or man-made goods and values, whether material or immaterial, without the restriction of time or space, whether they be simply inherited from the forbears of earlier generations or gathered and preserved to be transmitted to the descendants of future generations' (description).
(These definitions were inspired by what is put out by ICOM in the publication "Key concepts of Museology")
More informations: https://icom.museum/en/news/icom-define-consultation-2-what-should-be-part-of-the-new-museum-definition/
The webinar will help us to understand the process and to participate.
Please invite your colleagues.
Ph. D. Kaja Širok, ICOM Slovenia
Alenka Černelič Krošelj, ICOM SEE