President's note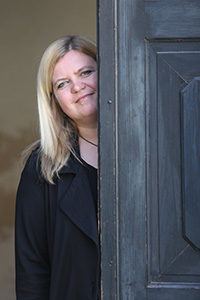 It is a great honour to continue the outstanding work of all of you who have created the Regional Alliance ICOM SEE and shown how important cooperation in the field is since the Alliance's early beginnings. A great many successful projects, and in particular numerous collaborations, partnerships and networking, have allowed the growth all of us who have made museum work and protection of heritage our mission.
Thank you for entrusting me with the task of continuing my predecessors' remarkable work as the ICOM SEE President. Our focus will remain on the dissemination of knowledge and best practices, ethical conduct, effective cooperation and integration, as well as active involvement in the issues that are of particular interest to contemporary society. An extremely important task for all of us is to work together on being indispensable and making sure our value lies in knowledge, ideas, innovation and active participation in achieving the goals of sustainable development.
The Regional Alliance ICOM SEE is and will remain an indispensable community of outstanding museum professionals who make a difference.
Many thanks for your trust and support. I am looking forward to working with you.
Alenka Černelič Krošelj