All news
March 15, 2021
Museum Definition Action Plan Proposal for ICOM SEE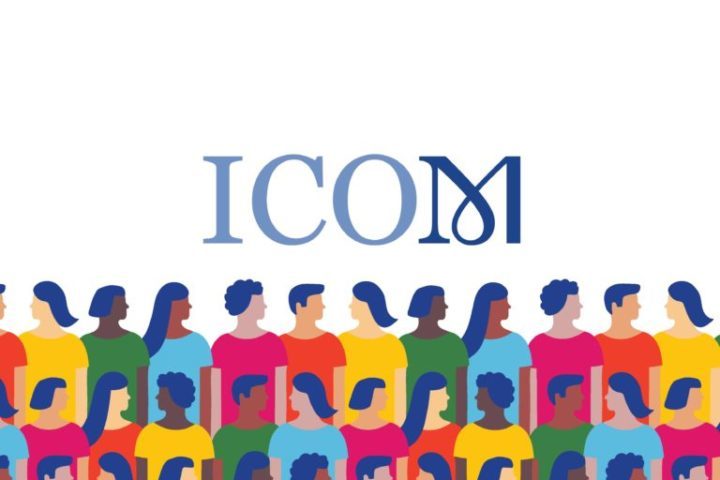 All NC, RA and IC with all the members are invited to participate in new process. The methodology is explained in the webinar and here is the link to the webinar, December 10, 2020 (step1): https://www.yuca.tv/en/icom/defining-the-museum-in-times-of-change-a-way-forward
Also, we can look at the new link within Member Space (you must be logged in) that contains all of the relevant Museum Definition documents collected in one space. This is where we will be uploading all received materials from the First round of consultation.
https://icom.museum/en/member/take-part-in-the-new-definition-of-the-museum/
ICOM SEE steps:
Step 1: 25 January 2021 – webinar New definition, questions and answers – with dr.  Lauran Bonilla Merchav, MDPP2 Co-chair, MONDAY,  25. 1. 2021, ob 15.00 CET.
Step 2: discussion with members of RA – we are asked to submit 20 key words that are the most important for us.
The members are invited to send opinion, comments, ideas, key words,… to:
Slavko Spasić, Vice Chair,  spasics@gmail.com
ICOM SEE members from Serbia, Montenegro, North Macedonia, Greece
Dr. Virgil Stefan Nitulescu, Vice Chair, vsnitulescu@yahoo.co.uk
ICOM SEE members from Romania, Moldova, Bulgaria, Albania
Alenka Černelič Krošelj, Chair, alenka.cernelic.kroselj@pmb.si
ICOM SEE members from Slovenia, Croatia, Bosnia and Herzegovina
Step 3: Submit the ICOM SEE proposal
Schedule and deadlines are:
March 10, 2021: collecting your responses: Chair and Vice Chairs
March 10—22, 2021: analyzing responses and preparing a document of ICOM SEE proposals for the new MD: Chair and Vice Chairs
March 23—April 3, 2021: last comments on the ICOM SEE document prepared by Chair and Vice Chairs
April 3—7, 2021: last adjustments to the document – Chair and Vice Chairs
April 8—10, 2021: submission of the document – Alenka ČK
To understand the process here are some key words, explanations and concepts:
'Open to the public' (keyword/concept): 'Museums are public spaces that should be accessible to different audiences and sectors of society. The word 'public' refers to the museum users but also to the whole population addressed by it' (description).
'Conserves' (keyword/concept): 'Addresses both the action and the intention to protect cultural property, whether material or immaterial' (description).
'Tangible and intangible heritage' (keyword/concept): 'Refers to all-natural or man-made goods and values, whether material or immaterial, without the restriction of time or space, whether they be simply inherited from the forbears of earlier generations or gathered and preserved to be transmitted to the descendants of future generations' (description).
(These definitions were inspired by what is put out by ICOM in the publication "Key concepts of Museology")
More informations: https://icom.museum/en/news/icom-define-consultation-2-what-should-be-part-of-the-new-museum-definition/