All news
October 10, 2021
MUSEOEUROPE/ICOM EUROPE INTERNATIONAL SYMPOSIUM Conference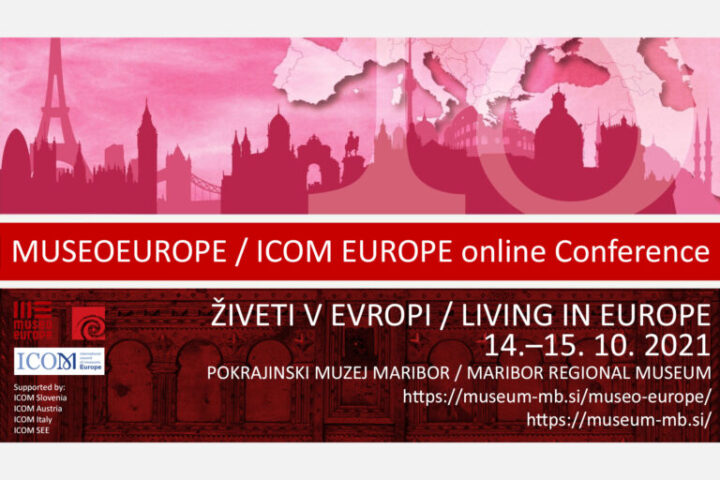 Dear All,
WELCOME TO MUSEOEUROPE/ICOM EUROPE INTERNATIONAL SYMPOSIUM
64 participants
39 speakers
22 museums
5 scientific research institutions
9 different university departments
3 independent researchers
12 countries.
The project was enabled by the Municipality of Maribor and by the Ministry of Culture of the Republic of Slovenia
THE HONORARY PATRON OF THE PROJECT IS THE PRESIDENT OF THE REPUBLIC OF SLOVENIA, MR. BORUT PAHOR
Please find the final Booklet on the link. You are welcome to follow our social media and of course our webpage https://museum-mb.si/en/museo-europe/.
To follow the symposium please use the web links which are on the attachment:
For Thursday, October 14, at 8. 30.: https://youtu.be/gNenPeembH0
For Friday, October 15, at 8.30.: https://youtu.be/ea-ovqCjcK8
You are welcome to share the link through your social media and to other institutions.
Be part of our cultural heritage marathon on Thursday, October 14 and on Friday, October 15.
Yours,
Museoeurope 2021/ICOM Europe Organisation Team