All news
November 4, 2019
[ICOM SPECIAL PROJECT] ICOM SEE INITIATIVE TO CELEBRATE 17 OCTOBER AS INTERNATIONAL ICH DAY LEADS TO THE PROPOSAL FOR UNESCO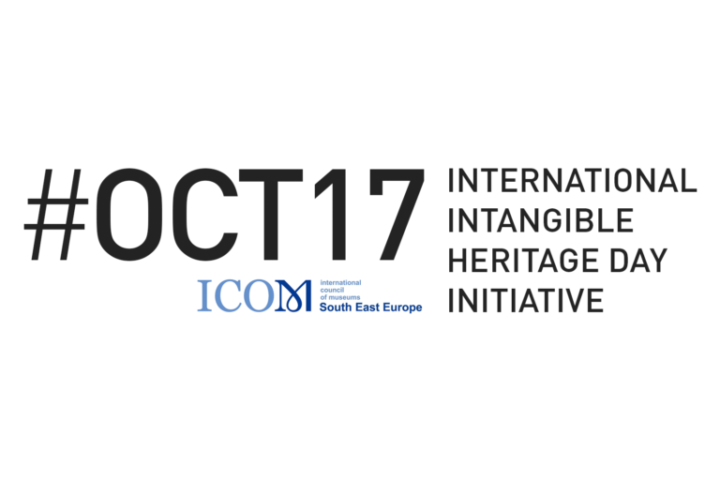 Last year ICOM SEE representatives, Goranka Horjan from Croatia (chair), Tanja Roženbergar (Vice-Chair) from Slovenia and Biljana Đorđević (Secretary) from Serbia proposed marking the 17th October as International Intangible Heritage Day during the multilateral meeting focused on Intangible Cultural Heritage at Hangzhou (China).  All participants of the Forum welcomed the proposal and in 2018 the first attempt to announce the proposal was made via social networks. In order to continue the initiative a special project has been drafted and supported by ICOM within the Special Project Grant Scheme so in 2019 the international conference with panels and workshops was organised on the topic.
More than 80 participants and 35 panellists from different countries took part at the conference organised by ICOM SEE, INTERCOM and COMCOL in partnership with ICOM national committees of Croatia and Slovenia. Besides ICOM the support was also provided from the City of Zagreb and Ministry of Culture and organisational support was given by Ethnographic Museum and Mimara Museum in Zagreb, Delavski dom Trbovlje and Pokrajnski muzej Brežice from Slovenia.
Different panels explored various aspects how museums safeguard, promote and integrate ICH into their collections. The conference model was based on keynote lectures and expert panels featuring selected speakers who highlighted chosen topics from various angles. The dissemination was fostered by specially designed web site, recorded lectures, media announcements and workshops with master craftsmen.  Such a model of the ICH promotion enabled also participation of broader public who could attend the museum space where workshops were shown together with films on ICH phenomena.
Since the purpose of the conference was also to advocate the proposal to celebrate 17 October as International Intangible Cultural Heritage Day all participants supported the initiative and the conclusion was to urge ICOM to officially address UNESCO with the proposal.